ameiusi
Apr 27, 2017 @ 12:33 pm MDT
Apr 27, 2017 @ 12:33 pm MDT
---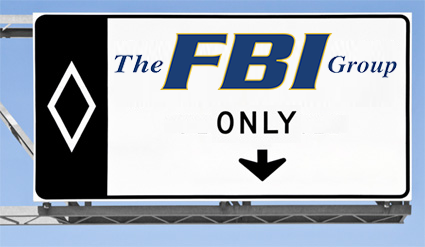 The FBI Group is pleased to announce that it has retained the services of Left Lane Associates to assist the company with its expansion strategy. Since its inception in 1992, the company has steadily grown its freight capacities and stable of transportation partners. In 2009, with the addition of two senior partners, The FBI Group took steps to diversify its offerings by incorporating valued-added services such as white glove deliveries and custom trailer builds to its programs.
Adding specialized associates to our team and integrating enhanced technologies has enabled the company to look at more opportunities in the industry. John Elisio, Partner at The FBI Group said: "Personalized execution of day to day business remains fundamentally important to the company and is at the core of our relationship with clients. Bringing on experienced professionals like we have done with Left Lane was key to retaining our daily focus while giving us the ability to move forward with our growth strategies." In the 3-PL space, value is difficult to measure but The FBI Group's culture has always been what elevates and distinguishes the company from other service providers.
For its part, Left Lane Associates has a focused client that has clearly defined where they see value and how they want to execute on its plans. On being retained by The FBI Group, Mike McCarron, President and Founder of Left Lane Associates, stated: "As a former principal in a transportation company, you always want to make sure that the people you partner with strive to provide the same level of service and professionalism that you bring to your company. The work ethic, quality of service, attention to detail and leadership at The FBI Group demonstrates why they are a best in breed logistics provider."
Over the next several months, Left Lane will be investigating merger and other growth opportunities with freight brokerages and logistics providers to create an expansion roadmap for The FBI Group.
For Inquiries
Contact: Manny Speranza, The FBI Group
905-482-3851
---